Summer 2018 Newsletter
FINALLY!
After so many years of disappointing summers in the UK – certainly here in the North of England – we now have a brilliant scorcher of a summer.
No better time than now to be out enjoying the sunshine!
As usual, we can find many good reasons to drag you back indoors to your hi-fi system and to your music, and this summer is no exception, certainly as far as Linn are concerned.
With the LP12 Summer Birthday Party Celebrations, and this year's Linn Summer Promotion – Celebrating 45 years of making everything sound better!, this summer may just be the hottest one yet!
Linn, Roon, Qobuz, Booplinth, Sugden Audio, Sonoma Headphones.

Linn Sondek LP12 Turntable is 45 Years Old! Birthday Party Celebration, Thursday, July 26th from 8pm.
As the Linn Sondek LP12 turns 45, join us to marvel in the legacy of this world-renowned turntable, which has continued to advance thanks to its timeless design and upgradable architecture.
We will be celebrating this iconic turntable, which has been precision engineered and refined over the last four and a half decades, while re-living your memories, listening to your records and, of course, enjoying some great music and a commemorative Birthday cake!
Please bring along some of your favourite records to play on a legendary Linn Sondek LP12.
Please confirm your attendance by contacting us.
Linn Summer Promotion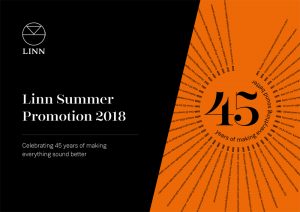 To celebrate 45 years of making everything sound better, and as a thank you for your ongoing loyalty and commitment to Linn, we are offering Linn owners a minimum of 10% off a new Linn product when trading in your older Linn components between Monday 2nd July and Monday 27th August 2018.
Something for everyone!
With products from sources to speakers to systems included in the promotion​, this is a perfect time to take the next step on the journey towards the ultimate musical performance, benefitting from Linn's latest technologies including Katalyst and Exakt.
Terms and Conditions apply so please contact us for full details.
Klimax DSM is now the same price as a Klimax DS
As HDMI has become a standard feature in streaming products in recent years Linn are repricing the Klimax DSM.
You can now purchase a Klimax DSM for the same lower price as a Klimax DS.
The Klimax DSM is now better value for those seeking the ultimate performance and flexibility from a network music player, and even better value with an additional 10% off the world's best streamer during this summer's promotion!
We have Klimax DS and Klimax DSM on dem so contact us now to listen!
More EXAKT performance upgrades available
Linn Exakt is such a great system solution!
If you haven't listened to EXAKT then do contact us!
One of the key benefits to EXAKT owners is free performance upgrades like this one just announce by Linn:
New Exakt Filter featuring extended drive unit modelling delivers Linn's best ever performing Akudorik loudspeakers.
For owners of Akudork loudspeakers, simply select the new Exakt Filter using Konfig to experience the improvements.
Remember that Konfig also supports the ability to user-select Exakt Filters so that you can easily TuneDem to compare the difference.
Linn have also made filtering improvements for a number of subwoofers: Linn Afekt, Linn Majik 126, Linn Sizmik, and the Rel S Series – which we have on dem here in both passive and Exakt modes.
Additionally, Linn have added Urika II support for the Audio Technica-ART1000 cartridge.
Contact us to have an EXAKT dem.
Booplinth LP12 Upgrade – Just Listen!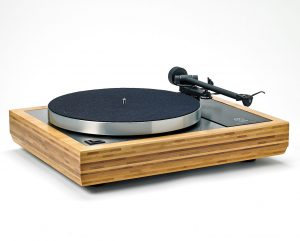 Scores of LP12 owners have upgraded with booplinth since launch in 2015, and realise the revelatory benefit of the booplinth upgrade in their own systems.
Every client booplinth dem we conduct reveals more of the recording and more of Linn's authentic LP12 sound quality..
There is plenty of booplinth comment on the Linn Forum and on Facebook's Linn Sondek LP12 User Group. Some even say that the booplinth is probably the best pounds to performance LP12 upgrade.
As always, judge for yourself by booking a booplinth demonstration with us.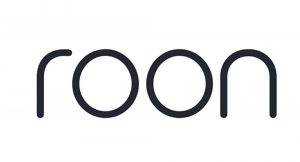 ROON is a sophisticated, easy to use "harvester" for digital streaming of personal music collections from network hard drive collections and more.
ROON also incorporates Tidal, and internet radio to work on ROON ready players.
Two stand-alone ROON hardware options – Nucleus and Nucleus + sit on the home network, harvesting the network music drive(s) to provide extreme ease of access to your music with extensive library information serving additional, related music to view and play. Quite simply a joy to use – contact us for a dem.
Sugden Audio

Contact us to listen with this remarkable range of Sugden amplification: preamps, power amps and integrated.
Must-have streaming service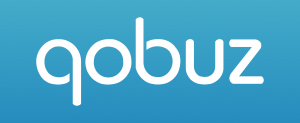 Qobuz offers a fantastic selection of current and catalogue music of all genres, with options for CD and high resolution quality streaming.
Contact us for a dem
Sonoma Model One Electrostatic Headphone System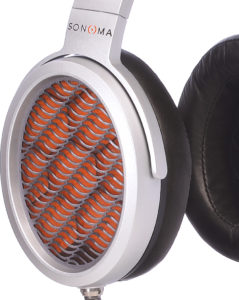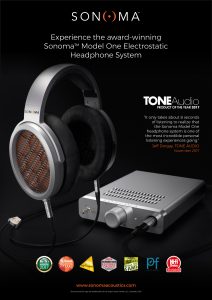 The Sonoma M1 system was developed to deliver true high-resolution performance. For the critical digital-to-analog conversion stage, Sonoma turned to an established leader in the field. ESS Technology is universally recognised as the world's premier DAC chip manufacturer, and adopted their 32-bit Reference DAC. Two stereo DAC chips are used in a special mono mode to deliver a measured 129 dB signal-to-noise ratio.
Music flows effortlessly through these headphones, enveloping your senses with beautiful spatial sound. Call us to dem.
More news to follow…